It's a new academic year in the Southern Hemisphere and so we begin a new round of Social Media Safety lessons.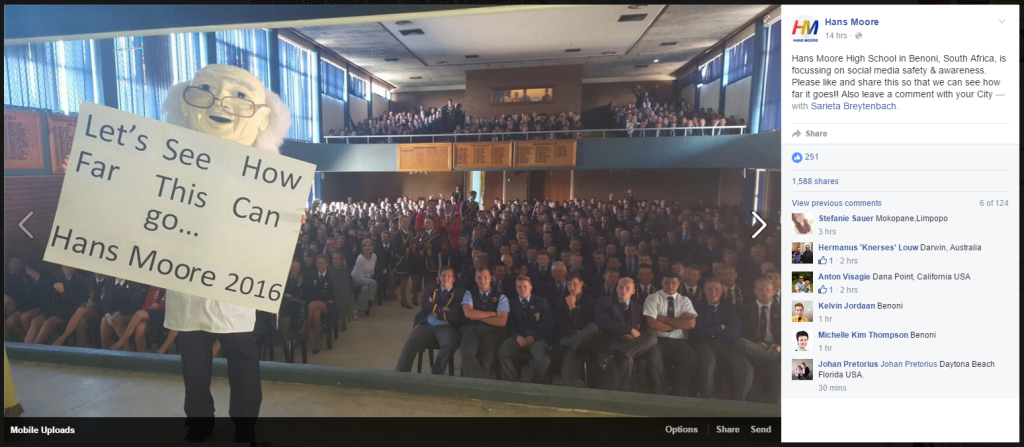 They exhaust me – both in their naivety and in the willingness of others to like the post and therefore preach a message they themselves haven't taken on board.
What would be of greater value is for the schools to get the kids to find the posts just like this one that have been made and catalogue the relative success of the posts and to distill what any changes might mean.
Questions I'd like the kids to be asking: