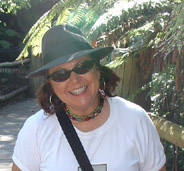 What devastating news I read in the school newsletter last night! Gorgeous Carol, our star Kindergarten teacher, is moving down to Christchurch. Hard to believe that in the last year we've lost 2 teachers to the one-eyed city!
The infectious enthusiasm that Carol brought to the kindy was amazing. She will be a hard act to follow and our community has been greatly enhanced by her presence.
When my son Jeremy left Kindy Carol wrote a story for him. Perhaps you have to know Carol to really appreciate it because I can't read it without hearing her voice. It's held in our family as a treasure.
Cantabrians – cherish Carol for us.