I love social login and use it frequently on sites where I want to comment or buy something. I'm a bit choosy about when I use Google, Facebook or opt to create an account using just my email.
Digitalpoint forces new users from certain countries to use Facebook to create their accounts – figuring that by adding a step it's that little bit harder for spammers and scammers. It's an interesting idea but it's hard to say it's working.
Take the Rita's for example.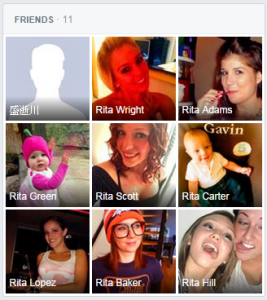 These users only have each other as friends and are clearly fake accounts. The accounts have been created either to spam within Facebook or to use on third party websites.
So long as Facebook is allowing Social Login it seems important that it allows accounts to be reported for abusing that system.
When you report an account as a "fake" this is how it goes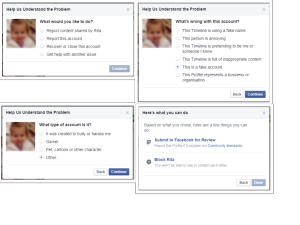 The problem I have is on this step: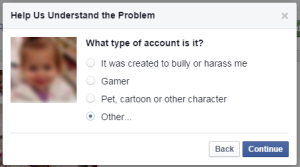 By clicking "Other" as a reason the account is a problem it's appears to be dismissing the report altogether. Social Login is such an important feature that it warrants having an option of something like "It was created to exploit Social Login"
I get that they want to provide choices so that they don't have to read through lengthy diatribes but the choices have to reflect the problems that people encounter.