Some things never change but for others time plays an important role. When I search for technical info the web is now so mature that, increasingly, I'm adding 2012 onto my queries so that the date of the information becomes an important search criteria.
I thought I'd take a look at Google Trends for the last 5 years and sure enough, the "trend" to add the current year is catching on.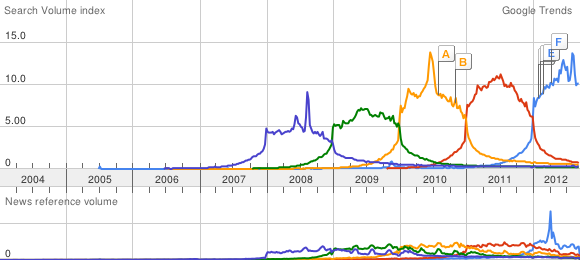 What is astounding is that there is a tail off effect at the beginning of the following year. A likely explanation would be that people are searching for corporate or sports results from the previous year rather than news or technical information.
Are you doing that too?