I've recently created a site for the Waitakere BMX Club which my children belong to and wanted to get a logo for it. Having been missed when artistic ability was being handed out I need to look elsewhere.
Mike from SiteTutor.com has had good luck with SitePoint logo contests but I wasn't in a position to be throwing around American $$$. I chanced upon Brands of the World.com and through that to Kyler from roxstarmedia.com.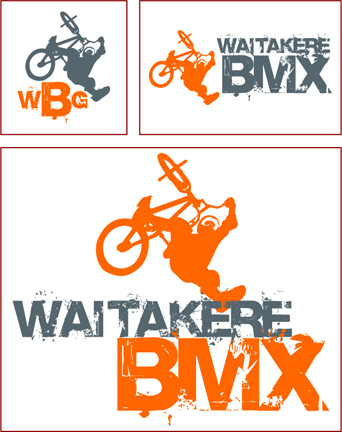 I'm very impressed with this logo – done on the fly and with original artwork!!!
The only problem is that BMX racking bikes are have lighter frames than this one, don't have pegs and stay the right way up. But if I ever get involved in freestyle BMX (please no!) then I'll have a great logo to use!
Aaron looks after the site and his feedback:
My 2 cents. Its bloody awesome.

Aaron