My sites are hosted with different companies and on different servers so when my Analytics stats started looking like this I got worried…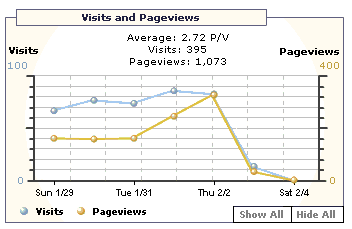 I'm glad to report, though, that the problem seems to be at Google's end, not mine, as others are reporting problems too.
This blog reports a piddly 29 hits while my other stats system shows 286 hits and 97 unique visitors. Not exactly CNN but I hope those 97 people gained something from their visit.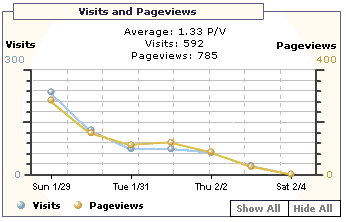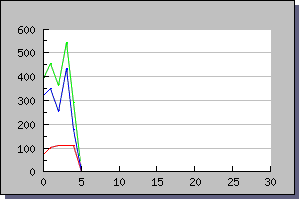 Still no sign of a link to add new sites…