I received an email sent to a client and although it looked like spam I felt I should give it a double check.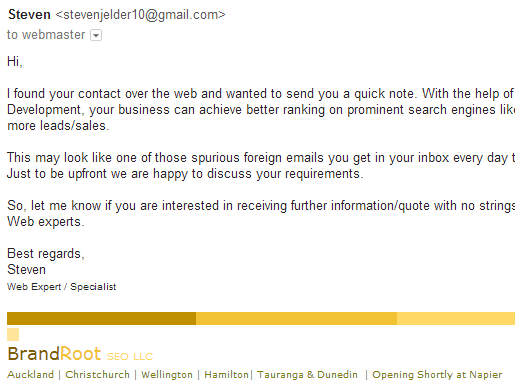 Given that the sender was in NZ I thought I'd see what the locals are doing in this area – and he appears to have several offices so it must be employing several people and working with quite a few clients.
Alas, there were no clickable links in his email and google searches for BrandRoot, his gmail address and his full name (based on his gmail address as the email only gives his first name) were fruitless.
Surely if a company specialises in making websites visible theirs should be a showcase in SEO marvelousness?