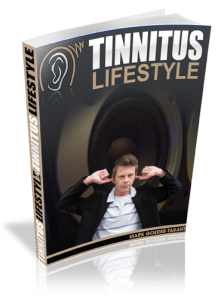 Thats the latest tweet from Mark, author of The Tinnitus Book. I have a mild ringing in my ears all the time – so I can totally sympathise with the real sufferers!
Mark tells me he wrote the book himself – the result of being afflicted with tinnitus and making the best of a bad situation. His book sells via ClickBank so it's a safe, secure transaction for those who wish to buy.
I may be a little hasty prodding around on the site as their are many sections which are incomplete but it promises to be a useful source of information with articles, letters and a forum.
The theme is nice and simple and appears to have been built using Artisteer so it comes with a few extra divs but that doesn't add any overhead – it just looks funny when you view the source. When he gets brave I'd recommend removing the "comments are closed" message from the homepage, contact page etc – a wee fiddle with the theme for those brave/skilled enough to meddle there. The comments features should only show on those pages that will use comments. There are a few ways to tell WordPress what those pages are but a play with post-meta tags is a good way to start.
The pages use the default permalinks (eg http://thetinnitusbook.com/?page_id=48) and I'd like to see that changed. My preference is /%postname%/%post_id%/ but anything that includes %postname% is good.
I'll post an update when Mark has had time to add more to his site but for now it's looking good.