This is a first for me. Google Ads with forms you can complete and the "click" doesn't happen until you hit the submit button.
Its nothing new to fake a form, and when the user goes to enter their email they are taken to the advertisers page. But on this one, you can actually fill in the form!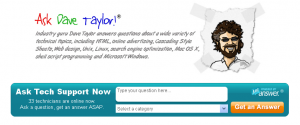 Check out Ask Dave Taylor to see the real thing.