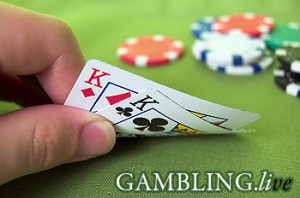 There's a huge amount of money to be made from exploiting the affiliate programs of the big gambling sites. A signup alone can net a double digit fee!
Gambling Live is text book example of how to take advantage of this – elegantly.
The site has a clean layout which lets the buttons for the sites they promote do all the talking and it's laid out neatly. The navigation takes you to the different sections and I'd never realised that you could play Bingo online. Obvious really, but honestly – Bingo?!
The site gives you information about the software you may need – and the sites that use it. There's even information based on language and jurisdiction.
The site is built using Typo3 so under the covers it's well constructed and that means it loads quickly and consistently. I experienced a slight delay calling the server (based in the UK) though.
For the design the only thing I'd have liked to see is on the category index pages where the pale panels are indistinct from the general background giving a patchy feel to the page rather than a clearly defining the listings. A quick tweak will fix that up.
For the content the only suggestion would be to link to tutorial sites or practice sites. I love backgammon and play at fibs but haven't tried a real gambling site so I'd want to read some tutorials before delving in. They don't need to be on the site – let someone else do the work – the only risk is that the (affiliate) link I'd end up clicking would be on the tutorial site and not at Gambling Live.