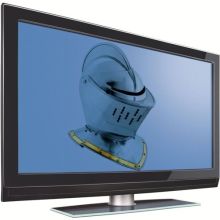 TV screen protection is a new idea for me – I've got a flat screen on my desk but our TVs are all the old style. I was sheltering from the rain during the Olympics and chose a big electrical store as my haven – I was struck by the difference in the screens depending on the type of TV you bought.
So, having gone through all the pain of picking the right system I guess it figures that if you are going to add something to it you'd want to pick well. That's where Mike's new site http://www.tv-armor.com/ comes in.
The site itself looks kind of old school, in that reassuring "I'm buying from a small manufacturer way". It's only for the USA and Canada and that should probably be stated upfront. Payments are via PayPal which is good for this priced product and most people would have it available – or be content to sign up. The actual cart system is managed via AuctionInc (new to me) but they seemed to be a good choice.
A big problem for this type of site is inviting the search engine bots to return… after all how much can change each month? The TV Armor in the News page addresses the problem and consequently has a higher Google PR and a more recent cache date than the home date. The TV Armour blog will help too – but so far it's ticking over.
As happens frequently when a blog gets added in the layout for the blog is significantly different from the rest of the site. With a bit of coding and determination the site (apart from the cart) could, and should, be moved to WordPress. The testimonials would still be able to sit in the sidebar, the content would remain the same. WordPress allows you to have a static page as the front page and there are plugins to help you order the pages you have – or the menu could be hard coded.
The site would gain from having a single layout, and a single point of entry for editing the content – simpler all round.
I was pleased to see that Mike hadn't resorted to link exchanges throughout the site and it's been well maintained – just a few broken links that I'll report back to him separately. All up, a good example of an entrepreneur using the net to market and sell a specialist product.