Well, it would make a lot of sense wouldn't it?
I'm surprised Maxx & co haven't smelt the CRC and decided to cash in on their existing, but seemingly idle infrastructure.
3 trains a day on Saturday and Sunday
I'd run 3 trains each weekend day up to Helensville, one early in the morning, one arriving in Helensville in time for lunch and another later in the afternoon.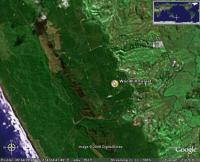 So, who'd catch it?
Road Cyclists who aren't yet cycling the full Auckland to Helensville and back. They could ride one way, and train the other.
Mountain Bikers stopping at the fictitious "Woodhill Train Station" and riding into the forest from there
Adventure Sports – the guys at Tree Adventures and the 4WD operation could run a small shuttle down to the train station to collect people
Dog Walkers – wouldn't that be a hoot – a carriage full of of energetic hounds going out and content, sweaty pooches going back.
Families – what a great day trip and outing through the country with smaller children – I know mine loved going on their very frequent train rides.
The Brunch Set – Create a party atmosphere where people can catch the train out to Helensville, have a great lunch or brunch with a few glasses of wine and then cruise back to town afterwards
It's all down to our attitudes and Maxx to make it happen.
I wonder if the good folks at BikeParks, Vorb and FreeRide'n can add some clout?