Now, if I could just get this on an API it would be great.
I ran the MSN Ad Demographics tool past some of my favourite sites and learnt
We'll start with this site as an example.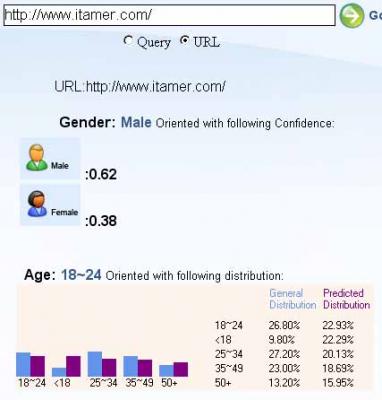 Women search for Mambo (40%) but not Joomla (31%) even though they're basically the same thing. 41% of searches for rival Xoops come from women.
MoveableType attracts men 80% of the time, while WordPress appears to be more universally popular.
But the forums are interesting. I took this week's Top 10 vBulletin forums and checked them out.
And what's more it shows me the ages of the people searching. So, if you want to play the "rescue me, I'm little chicky babe who needs help" game you head on over to vBForums but if you want to hang with guys who are used to having women around then the Student Room seems to be the place to be.
I'd love to be able to run these metrics over all the sites. It would be very interesting.
I was surprised that Peggy's forum had only a 53:47 split because it's always seemed to be quite feminine when I've visited.