Today's the day!!! The Web Developers Association of New Zealand is officially launched.
The NZ industry has had informal networking groups such as the PHPUG and Meetup.com organised gatherings but has no national identity. Something which is sorely needed.
Dennis Smith has taken the bull by the horns and started up the WDANZ. There are three levels of membership and it's primarily aimed as a training and marketing tool for local developers.
I spoke with Dennis last month about the need to improve the credibility of the people already in the market, supporting both the small and large operations. Personally I'll find it useful to be able to say to suppliers "I'm a member" – even though I'm not touting for business.
I haven't been visible locally for lack of a forum, and the networking groups always fell on BMX night, and my kids have to come first. It'll be great to have more options. Ofcourse the other coding platforms may have a more established base and it'll be interesting to see if the PHP'ers dominate or if there is an even spread.
The people who may fall through the cracks are the web developers in IT departments, where the company has no need to join, but the developer wants access to the training and networking facility. I'm guessing the affiliate option will be perfect there.
I'll be missing their first Conference which is a shame and their first seminar is on SEO: The three secrets on how to get higher on Search Engines. I'll be very interested to see who is presenting that and just what they're espousing. Three secrets – bah!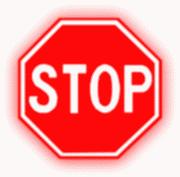 Read the press release at ComputerWorld: National web developer organisation launched today
Read my comments below for the full picture… including why I have this big stop sign on my blog.