I always view facebook with most recent posts selected and that ensures that I see new posts and hopefully I see ALL the posts. I don't get any choice like this on my phone.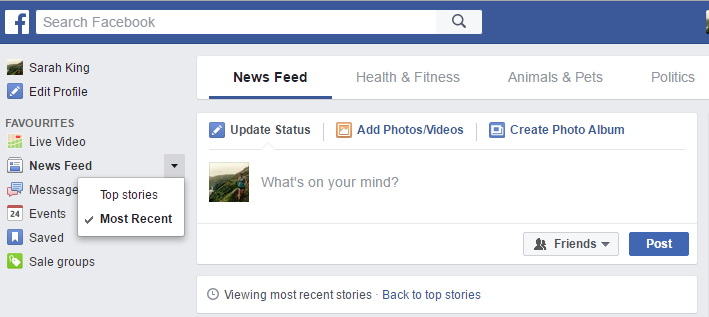 You can't avoid, however, the bleating posts from people complaining that their posts aren't being seen and asking people to like or comment on their posts to help them beat the odds. 
or worse the guilt-inducing posts
Who wouldn't want the best outcome for the little girl (boy, man etc) or want to show appreciation for the war dogs. The thing is, that you are telling facebook to change the way it views the page – you aren't making any difference to the cause that is being pedalled.
Facebook's Feedback Survey
Today I took facebook's survey of how I feel about the things that appear in my feed. I had the option to say that I liked the post down to "didn't want to see it". 19 of the examples were posts my friends had made or liked, or posts made by pages or groups I follow.
If you are my friend I want to see what you post – or I can unfriend or unfollow the person, trust me, it's happened.
If I like your page I want to see what you post – or I'll unfollow or unlike you
If I've joined a group I want to see what people post there – or I'll leave the group
I'm an adult and I understand how the whole like/follow thing works so trust me to unlike and unfollow as I see fit. I don't want facebook making those decision for me.
So, my answers to each and every question went like this
I don't hold out much hope of change but I feel I've done my bit to feed back into the system that change might be needed. I'd be happy just to have a flag that lets me opt out of their algorithm.